Home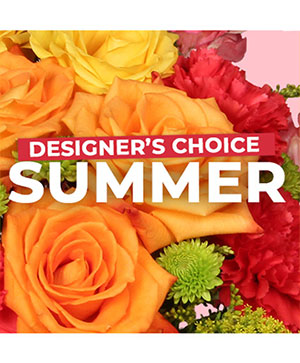 Summer Flowers
Designer's Choice
Summer is the time for fresh flowers! Bring that sunny outdoor feeling indoors with our Designer's Choice Summer Flower Arrangement. We'll create something that will have you celebrating the beauty of the brightest season of all! A colorful bouquet is exactly what you need to warm up your summer home.
More Info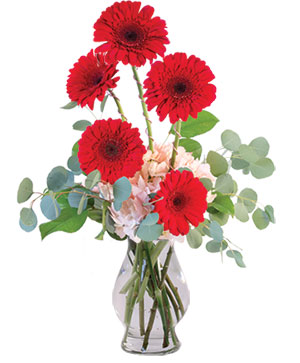 Crimson Gerberas
Floral Design
With these beautifully elegant flowers, you're sure to make them feel loved! This unique arrangement is delicately designed with vibrant red gerberas, lush silver dollar eucalyptus, and pink hydrangreas. Surprise them with the unexpected. Send Crimson Gerberas to someone you love today!
More Info
We are doing our best to fill your selection as pictured. Please be aware there is a shortage globally of flowers. This is due to issues with inclement weather and COVID 19 in areas that grow flowers. We will make appropriate substitutions to provide the best and freshest quality of flowers available. If you need to insure we have something specific to your needs, please call us directly at 850-436-4003. Thank you for your understanding.