Home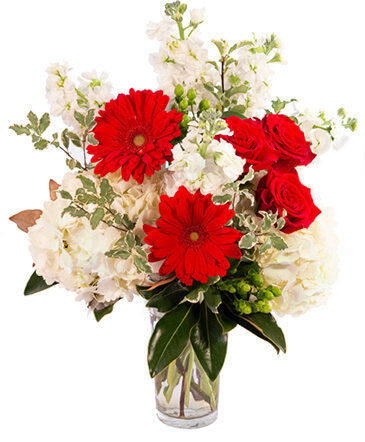 Red Frost
Floral Arrangement
This fetching bouquet is sure to spice up their winter! The frosty white stalk and pure white hydrangeas pair perfectly with the dazzling red roses and radiant red gerberas, making Red Frost a season showstopper. Captivating and classy, they'll love this striking arrangement!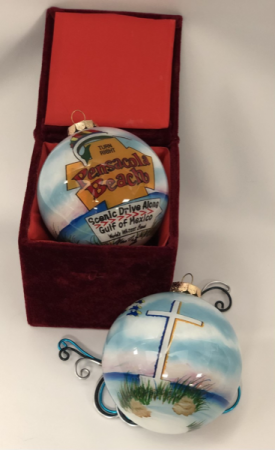 Nina Fritz 2021 Christmas Ornament
Pensacola Beach Cross
The 2021 Nina Fritz ornament is the "Pensacola Beach Cross" with "The Pensacola Beach Sign" on the other side. It is a 4" hand painted glass ball ornament using the original artwork by our beloved local artist Nina Fritz. Quantities are limited so get yours now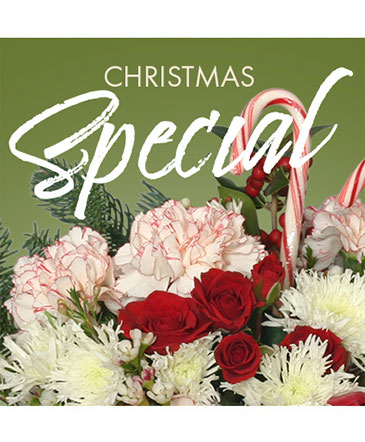 Christmas Special
Designer's Choice
Celebrate the holidays with our Christmas Special flower arrangement! Designed to bring out the holiday spirit, these flowers will make any room feel merry and bright! Decorate your home with this festive bouquet or send it to someone you love to have them feeling the joy of the Christmas season.
Thank you for choosing Just Judy's Flowers, Local Art and Gifts!