Home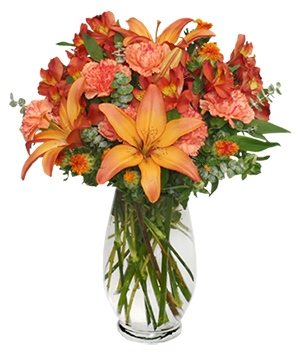 WARM CINNAMON SPICE
Floral Arrangement
Add a dash of autumn to any room with this striking bouquet! Filled with gorgeous orange carnations, dark orange alstroemeria, orange Asiatic lilies, and more, Warm Cinnamon Spice is a delightful seasonal mix. Send some spice to your loved ones today!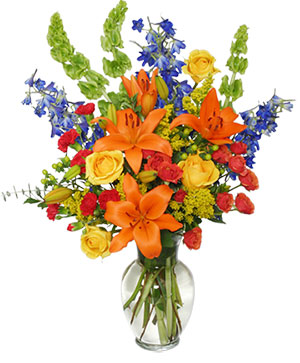 AWE-INSPIRING AUTUMN
Floral Arrangement
These vibrant fall flowers will have everyone saying, "Wow!" Filled with radiant orange 'Asiatic' lilies, yellow roses, blue delphinium, bells of Ireland, and more, Awe-Inspiring Autumn lives up to its name. Send your loved ones some fall vibes today with this exquisite bouquet!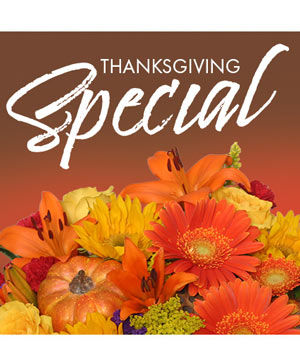 Thanksgiving Special
Designer's Choice
Gobble up these beautiful fall flowers! They'll be the perfect centerpiece for any holiday table, bringing joy to everyone who sees them. You can trust us to create something that embodies the gratefulness you feel at Thanksgiving. Add an autumn arrangement to your holiday decor today!
Thank you for choosing Just Judy's Flowers, Local Art and Gifts!